Who doesn't want comfortable shoes? No one will like to step in uncomfortable shoes. I bet!

Memory foam insoles for shoes are becoming popular day by day. Due to a simple fact, that they provide a lot of comfort to the feet. And that too at a nominal price.
When people see the Memory Foam tag, they tend to purchase the shoes without any doubt. But what's about all this hype? Let's explore.
What is Memory Foam Insole for Shoes?
Memory Foam for shoes, or we may just call it Memory Foam is an insole for shoes made with high density polyurethane material commonly used in sofas and mattresses. It is well known for providing support and excellent pressure relief. And memory foam shoes insole bring all these features to your shoes.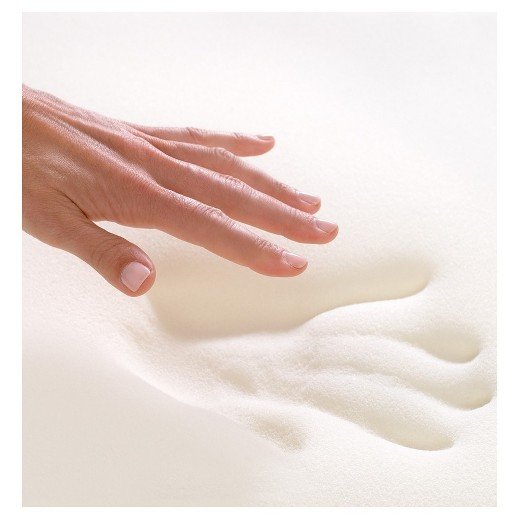 The chemical treatment determines the density it has, and the density further determines how much bounce and comfort the Memory Foam insole has.
You may be surprised to know that Memory Foam was initially developed by NASA. And now they have taken footwear technology to a new level.
Benefits of Memory Foam Shoes / Insoles
Do you need Memory Foam insole in your Shoes?
Increase Comfort:

Memory foam insoles works as a magic wand in making the shoes comfortable. As the name suggests, they take the impression memory of your feet shape, and provides cushioning to each part of your feet. You are going to love the feedback and bounce your feet will receive.

They help in even distribution of balance. When you step on these insoles and lift them, the memory foam comes back to its initial shape quickly. So the moment you wear these shoes, you'll instantly feel the comfort. There's no loading time.

Eases Foot Pain:



Memory foam insoles have been researched a lot and have found to ease foot pain. One of the major cause of foot pain is using uncomfortable shoes. As we lift or carry some weight, all that weight gets transferred to the feet. More the weight, more is the pressure.

Memory foam insoles relieve heel pain, arch pain, planter fasciitis pain. They also relieve pain and pressure caused by spurs, corns, and neuroma.

Increase your Efficiency:

Memory foam insole for shoes has a huge benefit if you are always on your feet. Your efficiency will increase drastically if you are legs are not tired. It is very obvious, if you are not tired, you can push yourself harder. These insoles will do magic for your feet.

Memory foam has been tested on runners, athletes and common people. It has proven in increasing their efficiency in every situation.

Eases pressure on feet:



The memory foam is designed to ease the pressure on feet. Due to gravity, while walking or running, the body exerts pressure on feet. Plus, we all have different body weight, and the weight is also carried by our feet.

Shoes which have a hard base, will not be able to absorb the pressure and weight. This can be a starting cause of foot pain. Memory foam helps absorbing and then releasing that pressure. The moment you lift your feet, the foam punches back to release all the energy.

Absorbs Heel Shock:

Memory foam shoes insole provide arch support hence absorb the heel shocks. It also improves stability.


Minimize fatigue:



With ample amount of cushioning, memory foam replacement insoles makes your shoes so comfortable, that your feet will not feel tired. The longer you are in your shoes, the longer your feet will be under pressure. And this determines the fatigue your feet is under. And more the fatigue, the more damage it might cause. And once again, memory foam comes to the rescue.


Lesser the fatigue, lesser is your recovery time. This will help in increasing your efficiency again
Do you need Memory Foam insole in your Shoes?
If your answer to any point written below is "Yes", you need memory foam insole.
Do you have pain in your feet?
Do you stay on your feet for long?
Do you walk/ run or play any sport?
Do you feel fatigued or your legs get tired?
Do you have a standing job?
If your answer to any of the above point is "yes", you might want to consider buying  memory foam shoes, or an insole. 
Buy Memory Foam for shoes at factory prices
Do you have to buy an expensive memory foam shoes / insole?
With the increasing demand and popularity of memory foam, market is now filled with a wide range of memory foam shoes and insoles. There are some cheap insoles and there are some expensive ones available. But the memory foam will remain memory foam. No one can change the base of these insoles. 
So the expensive ones won't make them better or premium.
Furthermore, memory foam in your shoes will settle or loose its bounce and punch in about 6-8 months with usage. And you will need to replace them. So it will not be wise to spend much on the pricy ones. 
Where can you buy Memory Foam Insoles for shoes?
After making up your mind to try the memory foam comfort, a new question arises. Which shoes come with memory foam insole?
A lot of shoe manufactures make shoes which come with these insoles. If yours don't, then just replace their insole with the memory foam insole.
You can choose memory foam for your shoes in different colors from here. We receive orders on our website from India. If you are outside from India, please use the contact button below in the right corner. 
General questions / FAQ on Memory Foam insoles
– Can you wash them?
Yes, memory foam insoles can be washed. Wash them with cloth cleaning powder and let them dry in shade. 
– Do they cause pain?
They do not cause pain. They help in releasing pain. But if you have a specific pain history, it is recommended to consult your doctor regarding the pain. 
– Do they provide arch support?
They provide overall feet support. 
-Are they good or bad for you?
For majority of people, memory foam is really good product. It makes your shoes very comfortable. 
The demand for memory foam shoes insole is increasing day by day. These are most popular among people who have standing job, athletes, teachers and others.
These insoles can easily be inserted in running shoes, sports shoes, gym and training shoes, walking shoes, badminton shoes and every other shoe that you have. 
Memory foam insole for shoes are the perfect option as shoes replacement insoles. If your shoes are not comfortable, or the insole is worn out, then it is the perfect time to try Memory foam replacement insoles for shoes. 
A lot of people who have used these shoes can attest to the fact that they have helped them deal with pain. This is probably the base reason why the shoes have gained popularity.
Buy Memory Foam for shoes at factory prices