If your feet pains a lot, then your search for the best Orthotic Insoles for Foot pain relief ends here. I have researched and listed the best shoe inserts available in India which will surely help you. 
Gentle Massage

Using shoe inserts/insoles

Using the right shoes
Best Insoles for foot pain relief
Here is the list of top 5 insole for painful feet
1. Grade SUPER BOUNCE FOAM Insole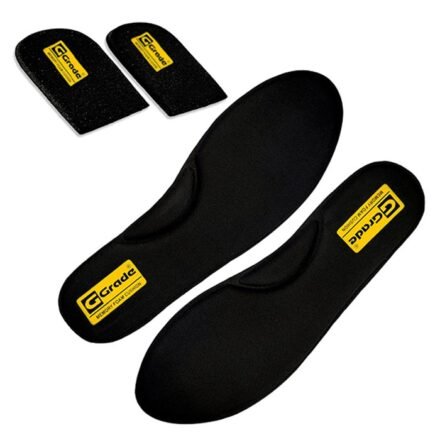 Starting the list of best memory foam insole for shoes with SUPER BOUNCE FOAM insoles with Cushion Heels from Grade.
These insoles are made with soft foam that provides super cushion when you walk, and rebounds quickly in fraction of seconds. Thus providing pillow soft cushion in every step.
Long hours of shoe wearing, walking or running, these insoles will provide you all the needed comfort.
These insoles are one of the best sellers on Amazon as of now with over 400+ positive ratings on amazon.in
These insoles come in proper size, so that you don't need to cut them with scissors. Just insert in your shoes and you are good to go.
Customers say they have benefitted with these insoles. They get pain relief and comfortable feet, all day long. Thus making them the best contender for insoles for foot pain relief.
2. Silicon Heel Pads insoles for foot pain relief
Silicon Gels are good option if you just want heel comfort. I won't recommend them if you want full feet comfort. If the pain is just in your heels, then you might consider buying them. 
They are more suitable for ladies heels footwear and belly. It is really a good option for ladies footwear. For such footwear, these inserts will be the best insoles for foot pain relief
PRICE:
Rs. 389 for two pairs
3. Medilink Arch insoles for foot pain relief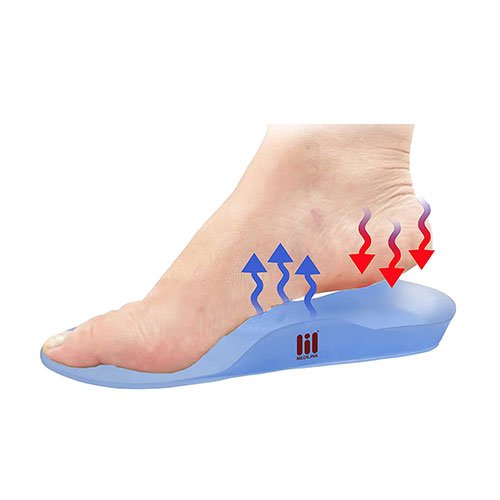 A large number of people have flat feet. And the sure shot solution to that thing is using arch – insoles. 
Human feet has a natural arch. But when it is missing, it causes pain in long term. People feel pain while walking, running or while standing for long duration. 
Medilink arch insoles are made of silicon. They are soft insoles with hard arch. These are a good recommendation for people with flat feet. These insoles will be the best option for insoles for foot pain relief.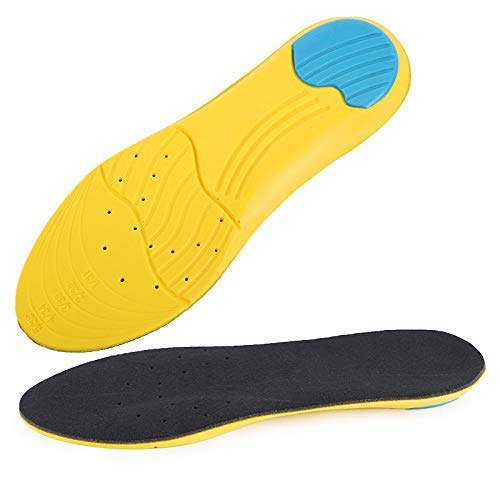 These Skudgear insoles are made from PU material. And they have a cushion upper lining on the top surface. 
They provide good comfort to the feet. 
On the amazon listing, they have written Arch Support insoles, but there is no arch support in these insoles. 
I recommend these insoles for formal/leather shoes. For formal shoes Skudgear inserts will be the best insoles for foot pain relief.
My recommendation for orthotic insoles for foot pain relief will depend on the type of insole you need.
FULL FEET COMFORT: For full feet cushion and comfort, I will recommend Grade SUPER BOUNCE Foam insoles.

FLAT FEET: For people with flat feet issues, Medilink Arch Insoles are recommended.
LADIES BELLY & HEELS: I recommend Silicon heels for such footwear for paining feet.